When it comes to diamonds, the traditional image of a sparkling gemstone mined from deep within the earth may soon be a thing of the past. Instead, thanks to technological advances, lab-grown diamonds are becoming an increasingly popular choice. If you want the beauty and elegance of a diamond without the ethical and environmental concerns that come with traditional mining, that's the perfect choice for you.
But what exactly are lab-grown diamonds, and how do they compare to their natural counterparts? As we mentioned on our previous What Are Lab Grown Diamonds article; in this article, we'll explore even deeper all you need to know about the future of diamonds, from the science behind synthetic diamonds to the advantages and disadvantages of choosing this modern alternative. Although it may confuse, lab-grown diamonds are not fake diamonds whatsoever. But are they real? Let's finds out.
Whether you're a diamond enthusiast or simply curious about the latest trends in jewelry, read on to discover everything about this fascinating world.
The Process of Creating Lab Grown Diamonds
Most lab-grown diamonds are created using advanced technology that simulates the high-pressure and high-temperature conditions deep within the earth's mantle, where natural diamonds are formed. The process involves several steps, starting with creating a tiny diamond seed. The seed is then placed in a chamber subjected to extreme heat and pressure, causing carbon atoms to bond and form a diamond crystal.
One of the most common methods for creating it is the High-Pressure High Temperature (HPHT) method. In this HPHT method, a tiny diamond seed is placed in a press that applies high pressure and high temperature to a carbon source, such as graphite. The carbon melts and dissolves the seed, allowing it to grow larger as carbon atoms bond to the seed. Finally, the resulting diamond is cut and polished to create a beautiful gemstone.
Another method for creating these diamonds is the Chemical Vapor Deposition (CVD) process. In this method, a diamond seed is placed in a chamber with a gas mixture containing carbon and hydrogen. The gas is then heated to high temperatures, causing the carbon to bond to the diamond seed and form a giant diamond crystal. This process can take several weeks or even months to complete.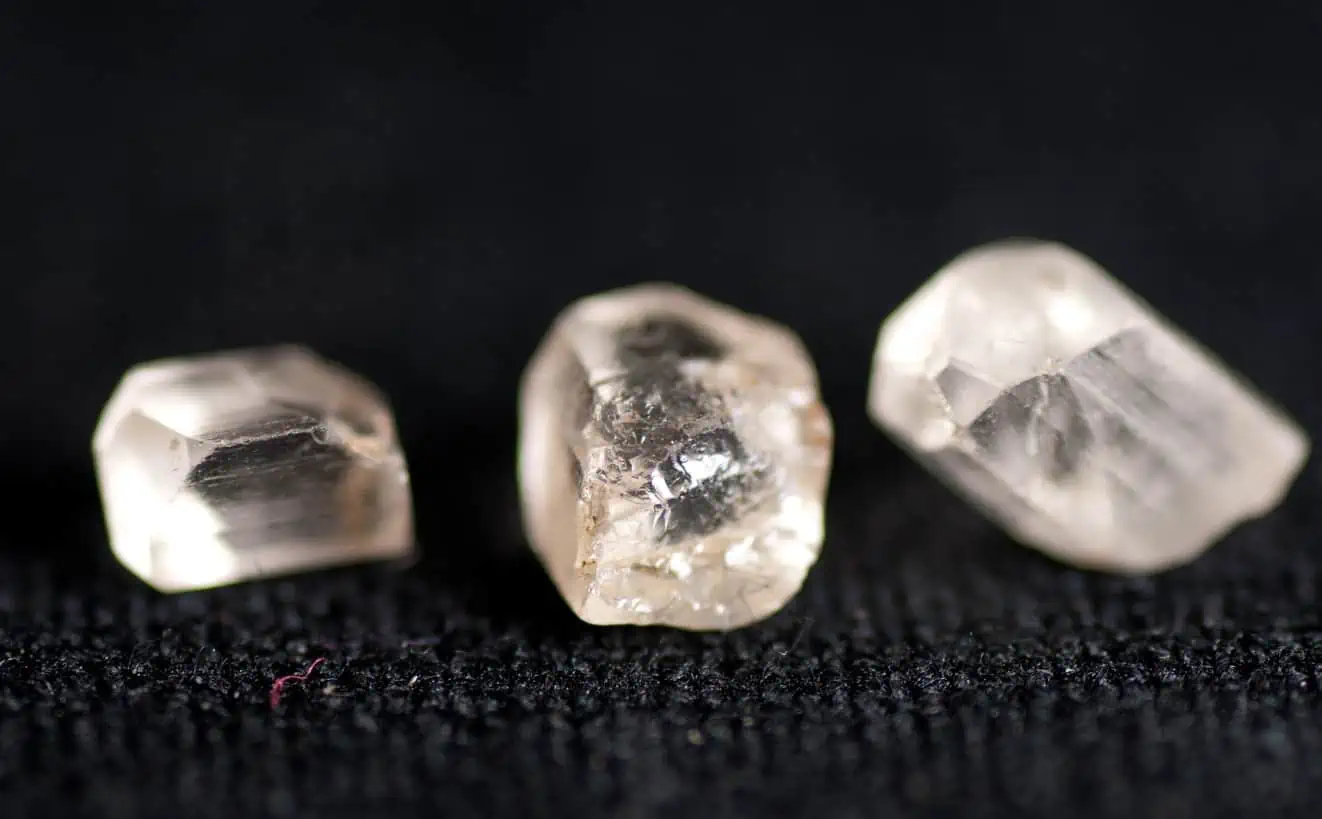 Differences Between Natural and Lab Grown Diamonds
At first glance, natural and lab-grown diamonds may look identical. However, upon closer inspection, the two have some critical differences.
One of the most apparent differences is the cost. Natural diamonds are rare and valuable, which makes them much more expensive. Manufactured diamonds can cost up to 30% less than natural diamonds of similar sizes and quality.
Another difference between the two is the way they are formed. Natural diamonds are formed within the earth's mantle over millions of years, while synthetic diamonds are created in weeks or months in a laboratory setting. This means that natural diamonds have unique characteristics, such as inclusions and blemishes, not present in the others. We explained how important the 5 C's of a Diamond, and how delicate might be the clarity of a diamond.
Finally, there is the issue of sustainability. Diamond mining has a considerable environmental impact, including land disruption, water pollution, and carbon emissions. On the other hand, synthetic diamonds have a much lower environmental impact, as they do not require mining and do not contribute to deforestation or habitat destruction.
Benefits of Lab Grown Diamonds
There are several advantages to choosing lab-grown diamonds over natural diamonds. One benefit is the ethical and environmental considerations. They are free from some of the ethical concerns of raw diamond mining, which can involve human rights abuses, conflict, and child labor. They also have a much lower environmental impact, as they do not require mining or contribute to habitat destruction.
Another benefit is the cost. As mentioned earlier, they can cost up to 30% less than natural diamonds of the same size and quality. This means consumers can purchase a larger, higher-quality diamond for the same price of a smaller natural one.
Finally, there is the issue of consistency. Lab grown diamonds are always created in a controlled environment, meaning they are more consistent in quality and appearance. This makes it easier for consumers to find the diamond they are looking for without having to search through multiple natural pieces to find the one that meets their standards.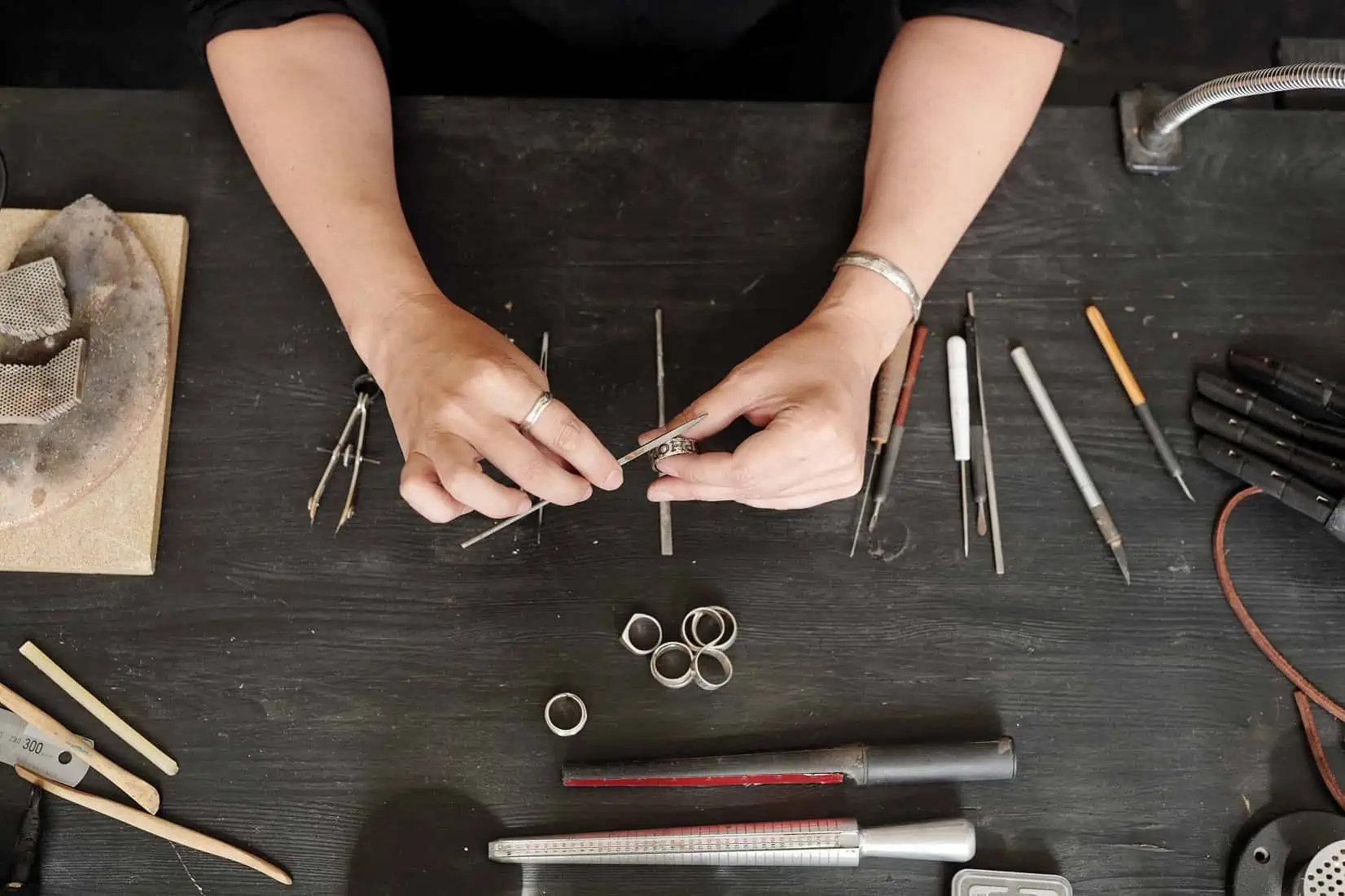 Lab Grown Diamonds NYC
As often happens, one of the leading place in the revolution of lab grown diamonds is the US. And as expected, if it begins in the US – it is in New York City. Lab grown diamonds have gained tremendous popularity as a sustainable and ethical alternative to natural diamonds in New York. These gems possess an exceptional quality that rivals their natural counterparts, thanks to their identical chemical and physical properties. In the vibrant city of New York, renowned jewelers and retailers embrace the trend of lab-grown diamonds due to the fact that they offer huge advantages on the aspects of customize diamond rings for cuts, sizes, and colors available. The lab grown diamonds nyc offer an exquisite selection of jewelry that showcases the beauty of these stones; from lab grown diamond tennis bracelet to a lab grown diamond chain – there's not limit to the possibilities of them.
Lab Grown Diamonds Chicago
Similarly to nyc, lab grown diamonds also became a huge thing in the city of Chicago. Since the city is known for its rich cultural heritage and thriving jewelry scene, it's not surprising to find a wealth of reputable jewelers and retailers that embrace the beauty of the lab-grown diamond and turn the city into Lab grown diamonds Chicago. By choosing lab-grown diamonds in Chicago, people not only adorn yourself with a stunning piece of jewelry but also contribute to the movement towards sustainability and ethical practices in the fields of beauty and jewelry. We believe that a lab-grown-diamond Chicago might just be a wonderful, better version of the natural diamond one.
Environmental Impact
While lab-grown diamonds have a much lower environmental impact than natural diamonds, they are not entirely without environmental concerns. The production of these jewels requires energy, which can contribute to greenhouse gas emissions as well as climate change. Additionally, the process of creating synthetic diamonds involves using chemicals, which can have negative environmental impacts if not properly managed.
However, it is worth noting that they are still much more environmentally friendly than natural diamonds. According to a study by Trucost, a sustainability consulting firm, the carbon footprint of a 1-carat lab-grown diamond is around 160 kg CO2e, compared to 5700 kg CO2e for a natural diamond of the same size.
Cost Comparison Between Natural and Lab-Grown Diamonds
As mentioned earlier, the cost is one of the most significant advantages of lab-grown diamonds. They can cost up to 30% less than natural diamonds of a similar size and quality. This means consumers can purchase a larger, higher-quality diamond for the same price they could buy a smaller natural diamond.
However, it is worth noting that their price can vary depending on the manufacturer and the quality. Some manufacturers may charge a premium for their lab-grown diamonds, especially if they have a higher rate or unique characteristics.
Ethical Considerations of Lab-Grown Diamonds
One of the benefits of artificial diamonds is that they are free from the ethical concerns of natural diamond mining. However, it is worth noting not all synthetic diamonds are created equal. For example, some manufacturers may use unethical practices like child labor or poor working conditions to produce it.
To ensure that you purchase an ethically-produced lab-grown diamond, it is essential to do your research. Then, choose a manufacturer that is transparent about its production practices and firmly committed to ethical and sustainable production.
Consumer Attitudes Towards Lab-Grown Diamonds
Consumer attitudes towards lab-grown diamonds have been changing in recent years. In the past, they were seen as inferior and were often associated with low-quality or fake jewelry. However, as awareness of their benefits has grown, so has consumer interest in this modern alternative.
A survey by MVI Marketing found that 66% of consumers are open to purchasing a lab-grown diamond. Also, 84% are interested in learning more about them. As awareness of the ethical and environmental concerns of natural diamond mining continues to grow, more consumers will likely choose synthetic diamonds as a sustainable and ethical alternative.
Check out our lab-grown diamond jewelry and see for yourself:
The Future of Artificial Diamonds in the Jewelry Industry
The future of lab-grown diamonds in the jewelry industry is bright. As awareness of their benefits grows, so does demand for this modern alternative. According to a report by Allied Market Research, the global synthetic diamond market is expected to grow at a CAGR of 22.6% from 2020 to 2027, reaching a value of $8.88 billion by 2027.
As more consumers choose it over natural diamonds, we will see a shift in the jewelry industry towards sustainable and ethical production methods. This could include greater transparency in the supply chain, increased use of recycled materials, and a focus on ethical and sustainable production practices.