In our era of convenience and choice, online shopping is deeply entangled in our everyday lives. Along with all else, the world of online jewelry shopping is evolving at a breathtaking pace. Although it used to be seen as an impossible concept, it has become a dominant trend, offering convenience and ease to online shoppers around the globe. In this article, we'll explore the growing trend of online jewelry shopping, its appeal to consumers, and the crucial role trust and security play in this digital field. Moreover, we'll uncover the great benefits of Affirm – a flexible custom jewelry financing option that allows online customers to shop more easily.
The Rise of Online Jewelry Shopping
The internet has revolutionized the way we shop for jewelry, and especially engagement rings. The "old", traditional, in-store experience that we all know has morphed into a dynamic digital marketplace that allows the same – if not better – shopping experience. The reasons behind this wonderful shift are manifold.
Infinite Options
First and foremost, online jewelry shopping offers an unparalleled selection, allowing consumers to explore a wide array of designs, gemstones, and settings from the comfort of their homes. This expansive variety allows diverse tastes and preferences, making it easier for anyone to find that perfect piece that resonates with their unique style.
Ultimate Comfort
Convenience plays a pivotal role. With just a few clicks, you can browse, compare, and even customize jewelry to your heart's desire. No more battling through traffic or adhering to store hours. Online jewelry boutiques are open 24/7, providing the flexibility needed in today's fast-paced world.
Easy & Flexible
Online jewelry offers a wide variety of consultation options for customers that haven't figured out exactly what they want. With options like a simple phone call, LIVE chat or even an online consultation with a professional jewelry designer, online jewelry shopping allows you to be fully covered with your choice and be 100% certain before you actually pay.
Paying options
The option of paying however & whenever you want is a major change in the game of engagement rings and jewelry purchasing. With the "buy now pay later wedding ring sets" you no longer have to pay upfront and you can even use the convenience of several paying methods like Affirm. Wedding rings with affirm offer customers to buy a wedding ring without feeling the tension in their pockets. Jewelry stores that use affirm are known to be a lot more flexible for the jewelry consumer.
Trust & Security
As the popularity of online jewelry shopping soars, so does the need for trust and security. Customers are rightly cautious when making high-value purchases online, especially when it comes to jewelry. They seek assurance that their custom jewelry financing investment is protected, and the product they receive matches the promised quality.
Engagement Rings Affirm
This is where jewelry stores that take affirm shine. Establishing trust through transparent policies, customer reviews, and certifications is paramount. When choosing an online jeweler, always look for indicators of authenticity and reliability. Reputable stores often provide certification for their gemstones, such as GIA or AGS certifications for diamonds. They also offer clear return and warranty policies, therefore giving customers peace of mind. Using highly trusted services like Affirm can assure the credibility of an online jewelry store.
Jewelers that Accept Affirm: The Way to a Diamond Ring
Now, let's explore more deeply how Affirm is reshaping the way we acquire custom-designed diamond rings. Affirm is a custom jewelry financing option which is designed with the customer's needs in mind, particularly for high-value purchases like fine jewelry.
One of Affirm's standout features is its transparent and manageable payment plans. Instead of facing the financial strain of paying for a diamond ring all at once, Affirm allows you to break the cost into bite-sized, monthly installments. This not only eases the budget burden but also offers clarity and predictability in your financial planning.
Affirm's affordability and flexibility empower individuals to explore bespoke jewelry designs without hesitation. Imagine collaborating with a skilled jewelry designer to create a one-of-a-kind masterpiece that reflects your personality and taste. Affirm makes this dream accessible and enabling you to embark on a creative journey with an expert artisan while maintaining financial comfort at your ease.
Custom Jewelry Financing With Affirm
It's important to emphasize that owning a custom-designed diamond ring isn't just about the precious stone — it's a testament to the artistry and expertise of skilled jewelers. The value of an expert jewelry designer cannot be overstated. Each piece is meticulously crafted to perfection, ensuring the utmost quality, durability, and aesthetic appeal.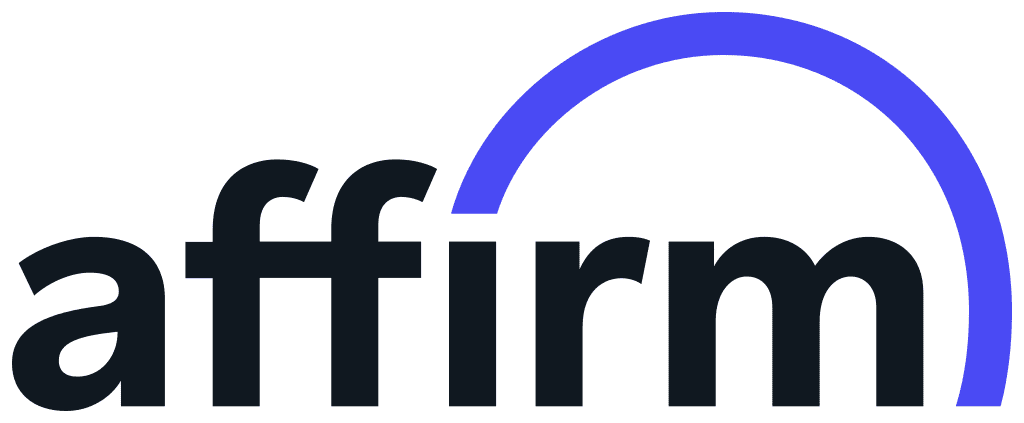 Affirm Unlocks a World of Possibilities
In conclusion, online jewelry shopping is not just a trend! On the contrary, a transformative way to access a world of exquisite designs and timeless craftsmanship. Trust and security are paramount in this digital age, and reputable online jewelers offer the reassurance you need.
Affirm emerges as a game-changer, providing the means to turn your dream of owning a bespoke diamond ring into a reality. Its flexible financing options, transparent payment plans, and affordability make it the perfect companion on your journey to acquiring a piece of art that's as unique as you are.
So, whether you're seeking to express your love through an engagement ring or simply treating yourself to a dazzling piece of jewelry, consider the possibilities that Affirm unlocks. It's not just a payment option; it's your key to indulging in the world of custom-designed jewelry, one stunning diamond ring at a time. Explore, create, and wear your story with pride.
And if you're still not sure about something – we're right here for your aid!